Meet with Award Winning Journalists
August 19-22 - University of Oregon in PDX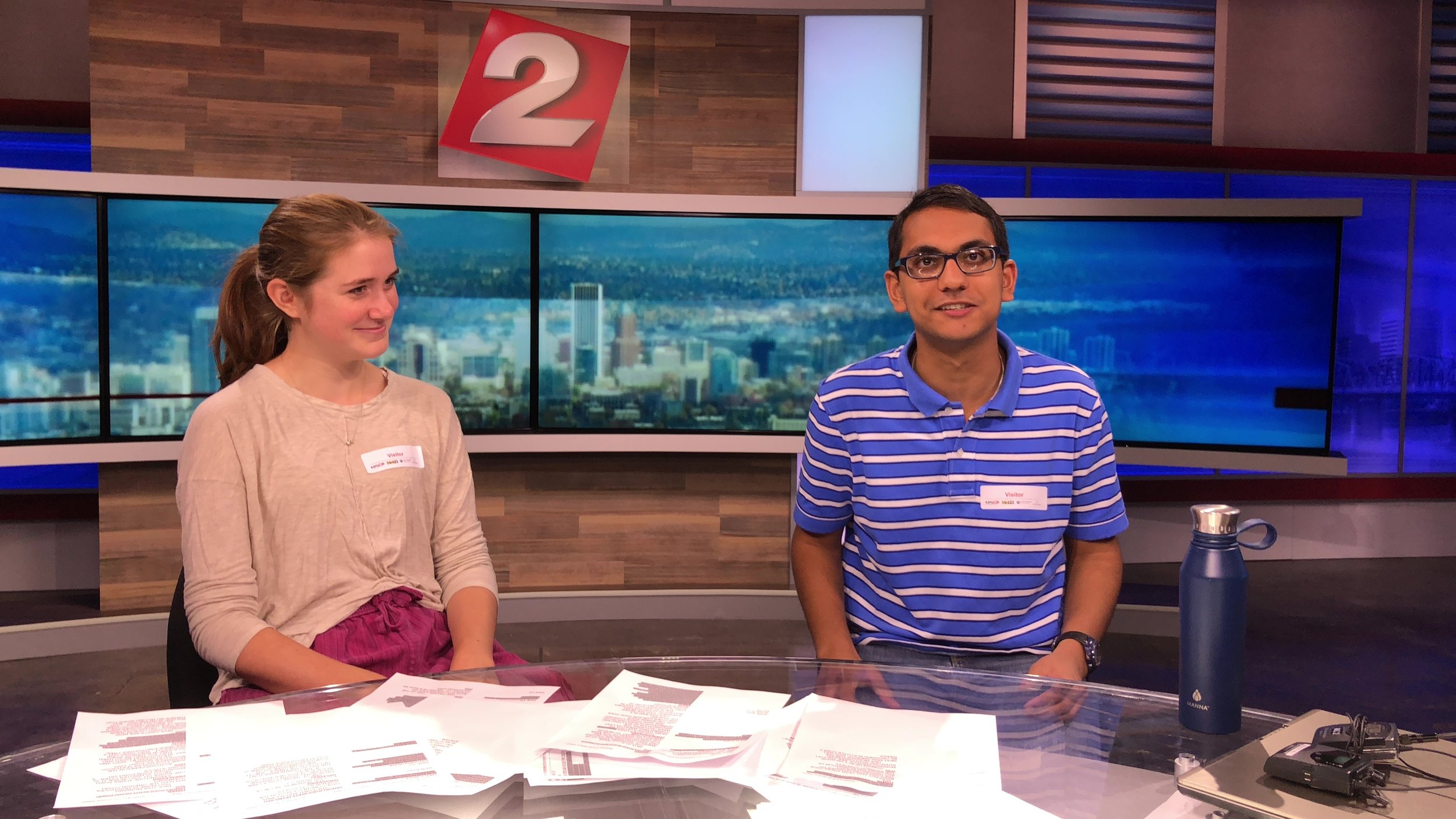 Enjoy FREE access to a changing field
About the Fellowship
Everyone says journalism is dying. That it is unimportant. That there is no longer any reason for young people to do it. The reality is, anyone who says that is wrong.
This summer, for the fourth year in a row, I am working in conjunction with University of Oregon and my partners Shawna Muckle and Advay Koranne, to stage an intensive, four-day journalism seminar during which students will learn the basics of journalism from some of Portland's leading writers and broadcasters. Attendees will be exposed to a wide variety of journalistic forms, ranging from op-eds, to investigative pieces, to photojournalism, to food reviews, to short video reports. The week will feature presentations by a range of different speakers and mentors (including the former editor of Time Magazine, tenured professors and executives of Fortune 500 companies) all of whom have deep experience in our journalistic areas of focus. These individuals will lead workshops and impart knowledge from their diverse journalistic careers. We will also have the opportunity to tour the offices of local journalistic institutions (from well-established enterprises to start-ups).
Each day, students will use their skills to create innovative, interesting, and engaging journalistic content for publication on WANT. Attendees will be given the opportunity to grow their skills via hands-on experiences, whether they are interviewing local politicians or recording and editing video in real time. At the end of the week, the most exceptional pieces of content produced by the students will be sent to local publications like the Oregonian/OregonLive.com and the Portland Mercury. Additionally, each student will be paired with an adult professional who will act as their journalistic mentor throughout the school year.
Because space is limited, the program requires a short application. Students picked to participate will be named "WANT Journalism Fellows." We will pick approximately 15 exceptional student journalists from the Portland area. For those picked to participate, the fellowship is free of charge. The program runs from August 19th to August 22nd, from 9:00 am to 3:30 pm. All applications are due by July 22nd. Those picked to participate in the program will be notified by July 29th. Students can apply by visiting this link Here
This is a wonderful opportunity for young people to learn more about journalism and retake the toxic narrative that journalism is a corrupt and dying profession. In a world of fake news and mistrust it is more important than ever that young people have their voices heard.
Please encourage students still looking for ways to have meaningful summer experiences to consider applying for this incredible opportunity!
Apply HERE
Please email Britt Masback (Bmasback@gmail.com) if you have any questions.